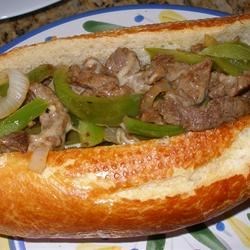 Our freezer died last week, and we had to toss everything. So, this week's menu is revolving around quick and easy with minimal meat. (We had probably 40 lbs of meat in the freezer that went bad.)
What is on YOUR menu this week?
Sunday, July 17
Chicago Style Beef Dogs
(We have an unopened pack of hot dogs in the fridge)
Chips
Fresh Fruit
Monday, July 18
Black Bean
Enchiladas
(This is the ultimate money saving meal!)
Green Salad
Tuesday, July 19
Steak Salad
(Adding thin cut steak to salad cuts down on the amount of meat you have to purchase)
French Bread
Wednesday, July 20
Philly Cheesesteak Sandwiches
(Purchasing thin cut steak,which goes a lot further than whole steak!)
Chips
Green Salad
Thursday, July 21
Fresh Grilled Fish
(We have a gift certificate to the local fish market, so I'll pick up fish there)
Cilantro Lime Rice
Steamed Veggies
Friday, July 22
Pasta with Homemade Tomato Sauce
(We got our first batch of garden fresh tomatoes this week, woohoo!)
Green Beans
Garlic Bread
Saturday, July 23
Out for Wedding Anniversary!