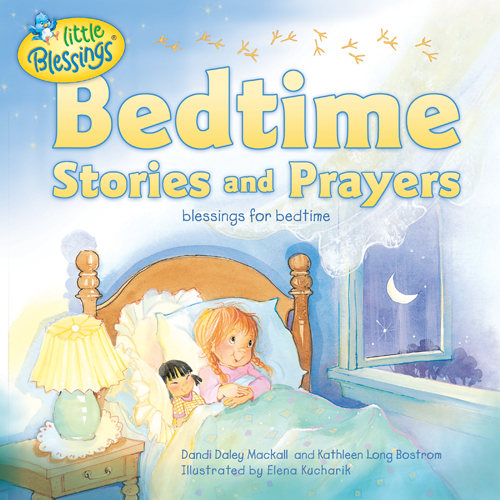 I'm always on the lookout for quality children's books, especially ones I can read out loud to my kids. (Now that
Junior can hear
, he enjoys listening as well!) When
Little Blessings: Bedtime Stories and Prayers
arrived in our mailbox, my 4-year old immediately took it and started "reading" it to herself. While she wasn't actually reading the words, she proclaimed "I love it!!", then gave me the chance to read it.
Little Blessings: Bedtime Stories and Prayers
is made up of four previously published poems and stories, brought together in this one book suitable for reading to a child right before bed, or anytime actually. The poems are light and fanciful, and easy for a young child to follow along. They talk about blessings, and about how God created the nighttime, so they don't need to feel scared.
Once I finally got a hold of the book when my daughter was finished, I could immediately understand why she loved it! On first glance, the illustrations are adorable, and very well done. It seemed somehow familiar to me…I then noticed that Elena Kucharik, the Care Bears creator and illustrator, was the artist. The illustrations make the book, I think. They are absolutely charming. I think this book is a wonderful addition to our children's book collection, and would make for a wonderful baby shower gift or gift for any child who enjoys being read to.
*

While I was provided a complimentary copy of

Little Blessings: Bedtime Stories and Prayers

from Tyndale

House Publishers, all opinions regarding the book are my own and have not been influenced in any way.